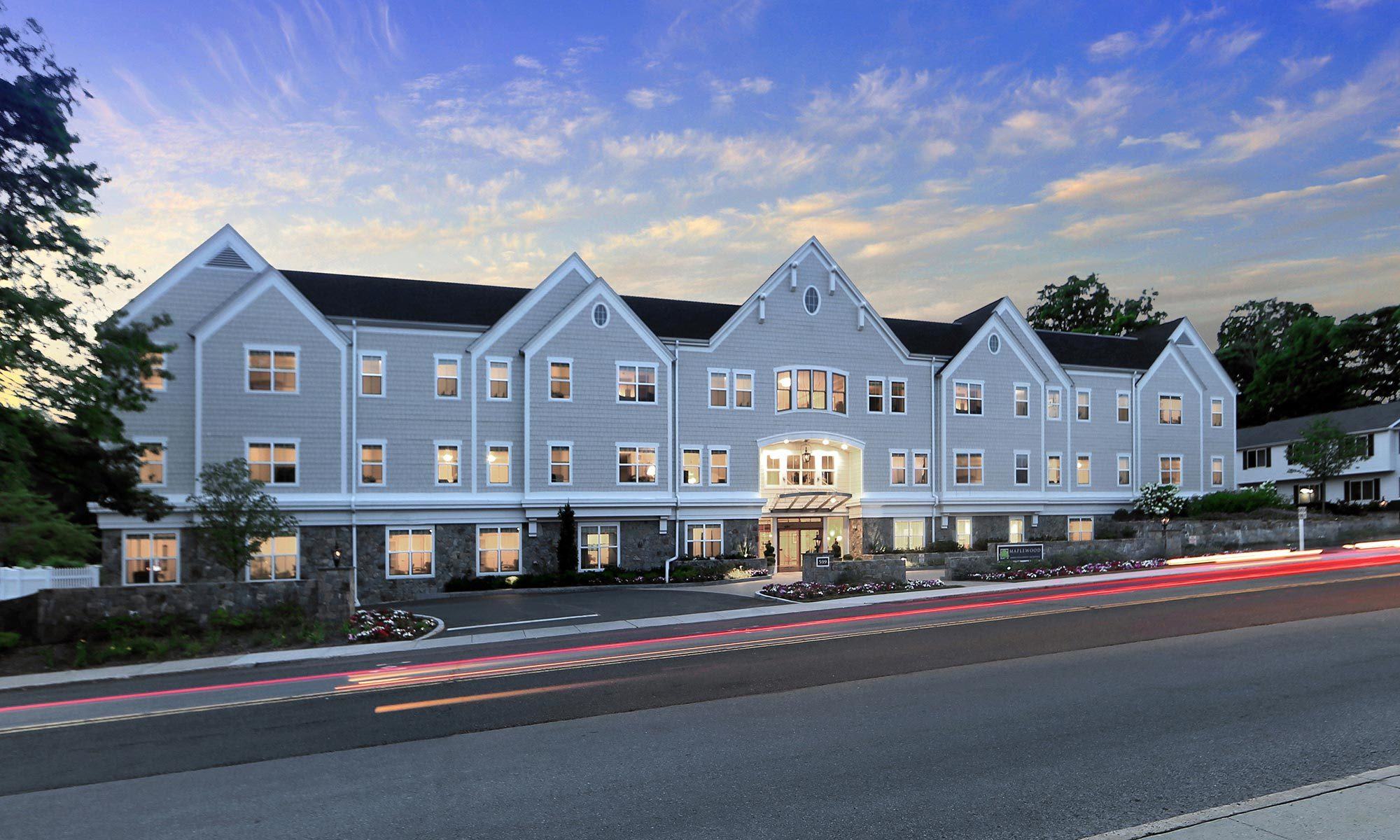 STORM ADVISORY
With inclement weather expected tomorrow, Thursday, January 4th, we would like to let you know that an emergency preparedness plan is in place. Our number one priority is always our residents and their well-being and our team of dedicated staff will be working diligently around the clock to ensure their care and safety. We will continually inform you of any updates or changes, but we do not anticipate any significant interruption of service and care. If you have a loved one residing at home and are worried about their safety, please feel free to reach out to us. We offer temporary accommodations for times like these. With generators, on-site 24/7 nursing and a wide array of on-site services and amenities, your loved one will be safe with us.
Maplewood at Darien:

A Senior Living Community
Maplewood at Darien is an assisted living and memory care residence for the most discerning seniors. Exquisite interior design, an enthusiastic staff of associates, and social and cultural engagement opportunities create a vibrant community.
Whether you are considering assisted living, memory care, or respite care, our staff is committed to providing an unwavering service of excellence.
Authentic Living
With a sophisticated and grand décor reminiscent of a Newport Inn, Maplewood at Darien offers residents and families a stunning, light-drenched, two-story atrium with thoughtfully laid-out apartments designed specifically for older adults. Come and discover for yourself by scheduling your personalized welcome visit today and viewing our brochure.
MAP & DIRECTIONS
Conveniently located in Southern Fairfield County on the Boston Post Road in Darien, Maplewood at Darien is within walking distance to downtown Darien's finest shopping, banking, and well-regarded dining establishments.
View our unique, personalized programs of care designed to accommodate the various needs of our residents: