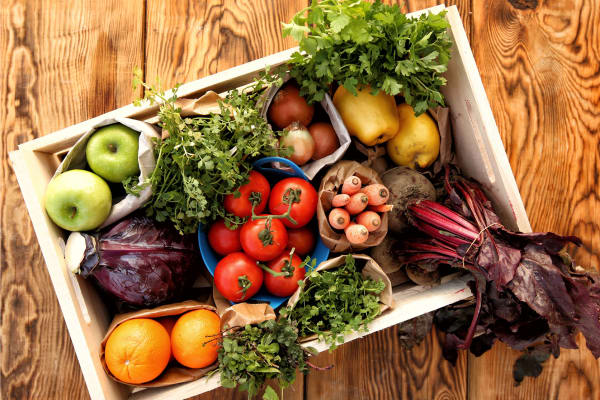 A Fine Dining Experience
Our menus feature local and savory selections from nearby farms that are delivered to our chef daily. Maplewood Senior Living communities, including Maplewood at Southport, believe that the most satisfying and healthful dishes begin with the freshest ingredients. That's why the culinary staff at Maplewood at Southport take a "local first" approach to the foods we prepare.(Click here to read about our farm.)
It has been proven in research that, as people age, their sense of taste often decreases – which makes eating fresh, flavorful foods even more important. In addition to freshness, we offer variety by providing new and seasonally inspired choices every day on our menus. We also welcome suggestions from our residents. Our goal is to offer residents foods that remind them of the delicious meals they and their families enjoyed long ago.
Residents' Choice
Residents can choose from elegant dining options in our grand dining room to more relaxed, pub-style dining options for sandwiches, soups, and salads. No matter the choice, selections are always fresh and homemade. The choice is theirs.
Learn more about the Maplewood at Southport Inspired Dining program for those living with memory impairment and our A Taste at the Table program for our assisted living residents.