Introducing Mill Hill Residence
The Mill Hill Residence, the newest addition to the Maplewood at Mayflower Place campus, offers assisted living and memory care for residents needing assistance with daily living, as well as additional support for those living with Alzheimer's disease and related dementias.
With a warm, Cape Cod coastal design, the Mill Hill Residence evokes the nautical spirit and charm of Cape Cod and the Islands. Set on elegantly landscaped grounds, the community boasts spacious apartments offering personalized services and amenities.
Visit Mill Hill Residence, located at 164 MA-28 in West Yarmouth, and learn more about assisted living and memory care.
Please call us at 774-473-5055 or click here to email us. 
This Leadership in Energy and Environmental Design (LEED)-certified community will be committed to being environmentally friendly and tailored to sustainable design, construction, and operations. Click here for more information.
Assisted Living
In West Yarmouth 
When you need a helping hand...
When your loved one is in need of a little extra assistance, Mill Hill Residence is here to lend a helping hand.
Through our Vistas™ program, we provide Cape Cod area seniors with the assisted living services they need.
Our highly trained associates are dedicated to helping your family member live their best life.
Please call us at 774-473-5055 or click here to email us.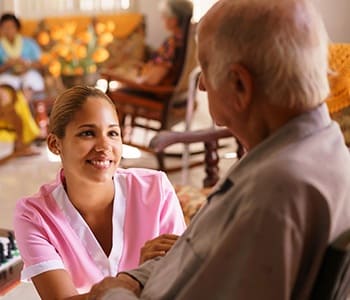 Dementia Care In West Yarmouth
While memory loss means living with certain challenges, we believe it should not stand in the way of leading a life of dignity.
Our emotion-based philosophy of care, HEART™ (Humor, Empathy, Autonomy, Respect/Reaching out to others, and Trust and Triumph), helps to engage residents and empower them to continue to enjoy life to their maximum potential.
Our two levels of memory care address the unique needs of residents with early, moderate, and advanced stages of memory impairment.
Please call us at 774-473-5055 or click here to email us.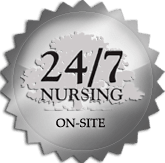 *Administered under Assisted Living Residence License
**Administered under Special Care Residence License
Please call us at 774-473-5055 or click here to email us.​
Currents™**
Created for residents with moderate to advanced-state memory impairment
Provides additional support, personalized services, and more structure
Brain Fitness center using Touch of HEART™
Emphasis on allowing residents to feel secure and successful
Serene courtyard with walking paths and resort-style fireplaces
Open-display kitchen with dining room, pub, and al fresco dining
Services:
24-hour state-of-the art emergency call system
24/7 on-site licensed nursing
Emotion-based philosophy of care, HEART
Signature farm-to-table dining experience
Medication oversight and appointment scheduling
Medical office with visiting physicians
Complimentary transportation to medical appointments and more
Full calendar of social, cultural, and engagement opportunities
Touch of HEART™ approach in the Brain Fitness Center
Amenities:
A mixture of spacious private deluxe studio suites with modern kitchenettes
State-of-the-art 24-hour emergency call system
Wellness Center staffed with licensed nurses, 24/7 
Open-display kitchen and private dining room, as well as a pub and al fresco options
Açai Spa and Salon
Well-appointed library
Engagement Center 
Outdoor patio with resort-style fireplaces and sprawling outdoor gardens and terraces
Inspired Dining
As we age, our sense of taste often decreases - which makes eating fresh, flavorful foods even more important. The Mill Hill Residence offers Inspired Dining, an overall sensory-dining philosophy designed for residents with memory impairment. Our residents enjoy fresh, farm-to-table meals that are flavorful and healthy. Inspired Dining allows residents to engage in a culinary experience that helps them live in the moment.
Please take a few minutes to view our memory care brochure. For more information on memory care and Inspired Dining in West Yarmouth, MA, contact The Mill Hill Residence.
Please call us at 774-473-5055 or click here to email us.